Neville Hill Depot – 850V Shore Supplies
November 2011 - June 2016
Galliford Try / Network Rail
2000kVA 11,000/850V Transformer
850V 3-Phase MCCB Switchboard c/w IT Earth Resistor
5No 850V 1-Phase Lineside Pillars
5No 850V 1-Phase Ground Boxes
5No 850V 1-Phase Plug/Sockets
Shore Supply Control System
Earthing & Bonding
Description of Project

The project consisted of the removal & replacement of electrical distribution equipment & cabling relating to the existing 850V Shore Supply installation that was well beyond its usable life.
The installation generally comprised of new transformer, switchboard, lineside pillars, ground boxes, plug/sockets & all associated cabling.
Design Services Provided
Survey of existing electrical distribution
Designs produced using the design process as defined in NR/SP/CIV/003 Form 001 to 003
Design of new electrical distribution system to accommodate 5no new 850V Shore Supplies
Design of new UTX & troughing routes
Upgrade of the existing Earthing & Bonding system in accordance with NR/SP/ELP/21085
Gallery – Click to View Images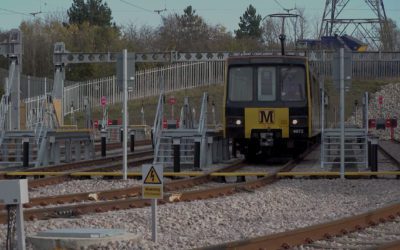 With the existing Nexus Metro depot at Gosforth, North Tyneside undergoing redevelopment works, Howdon needed to be brought online as an additional depot facility quickly and safely.
read more