Carriage Wash Machines
Emeg has over 25 years' experience in the design, build & maintenance of Carriage Wash Machines (CWM), inclusive of the offloading of the CWM detergent, water supply and storage, pumping system and plantroom, recycled water system, control system and all safety considerations.
Emeg can provide Brush or Flail and single direction or bi-directional CWMs, tailored to suit depot operational requirements. The CWM brushes or flails can be profiled to provide the optimum cleaning coverage for the client's chosen rolling stock.
With Emeg's experience and knowledge of the CWM market, we guarantee our machines meet today's railway cleaning standards.
Train Wash Solutions
We provide consultancy to guarantee the best solution for your needs and depot operation. Emeg's e-wash™ CWMs can be tailored to clean all sections of the client's rolling stock, including bodyside, eves, skirts and the roof.
New flail cleaning technology for today's modern fleet gives your trains that cleaner look and guaranteed extra long-life for the paint finish.
Emeg has several temporary Carriage Wash Machines that can be rented for a specific period to enable a depot to maintain its ability to wash trains should their existing machine be "life expired" and in need of direct replacement. Emeg does not require a costly concrete base to enable them to install their temporary CWMs and generally a temporary carriage washing machine can be installed and operational in just a few short weeks.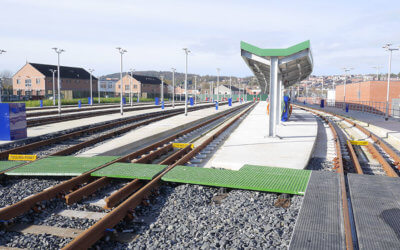 The Northern Hub programme was developed to increase capacity, line speed & connectivity throughout the North West. Blackburn is a new depot introduced to accommodate the additional rolling stock.
read more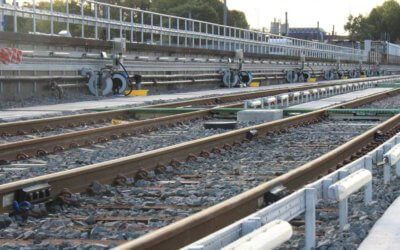 Leyland Carriage sidings is one of the four Network Rail owned depots to be upgraded in order to facilitate the maintenance and servicing of the additional rolling stock.
read more