Emeg Group is pleased to announce the launch of its Product Catalogue & Company Brochure!
Within its pages, you'll find a wealth of information about the company history and offices, our accreditations and ethos, client case studies, our maintenance and design services, as well as our industry-leading rail products:
Not to mention, our ever-growing ancillary range of pumps, macerators, valves, strainers, solenoids, actuators and gauges, and our partnership with Crous Chemicals for vehicle cleaning and refurbishment, and Crous LED for cutting-edge lighting solutions.
Click on the image below to open the PDF in a new tab. Please feel free to download, print or share it.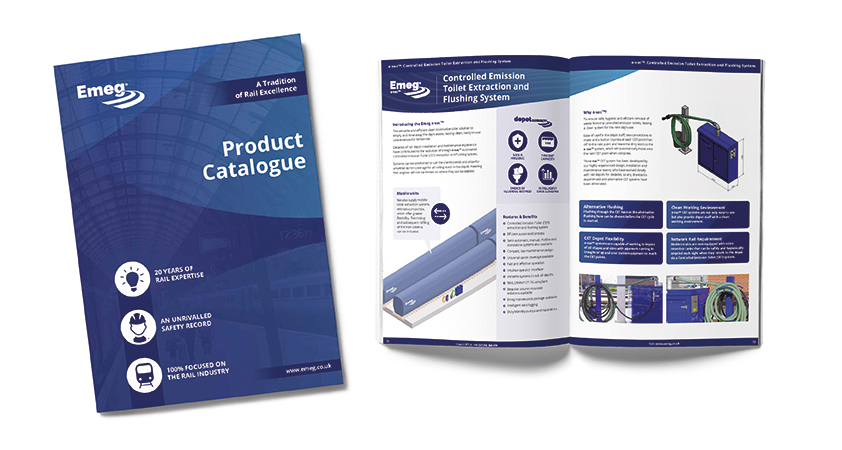 To find out more about the products and services listed in the brochure, please get in touch with one of our team members today. A printed version is available upon request, so if you'd like one, let us know and we'll pop one in the post!