Intelligent Exhaust Fume Extraction Arm System
The Emeg e-fume™ is the versatile and efficient clean depot ventilation solution to remove harmful diesel exhaust fumes from engines at the source, improve the working environment and safeguard the workforce from unnecessary inhalation.
Taking guidance from 'HSG258 (Third Edition) 2017: Controlling Airborne Contaminants at Work'; and 'HSG187 (Third Edition) 2012: Control of Diesel Engine Exhaust Emissions in the Workplace', Emeg have developed the specialist e-fume™ fully adjustable local extract ventilation (LEV) system to improve depot air quality.
Why e-fume™?
Air contamination due to diesel fumes within depots is a big industry problem. The World Health Organisation now classifies diesel engine exhaust emissions as a 'class one carcinogenic agent', which puts it in the same category as asbestos, mustard gas and tobacco for causing respiratory system-related cancer.
The purpose of a local exhaust ventilation (LEV) type system is to contain, capture and remove the target contaminant. In doing so, the contaminant will be drawn away from the operative zone. If the harmful particles are not removed at the source, they will dissipate into the surrounding air and settle in the depot environment.
e-fume's bespoke, one-of-a-kind system removes diesel fumes at the engine exhaust locations before they can escape into the environment; therefore, improving the working environment and safeguarding the workforce from fume inhalation.
Key Benefits of e-fume™
Systems can be positioned accordingly to suit the clients' needs and allow for universal coverage for all rolling stock in the depot, meaning that engines will not be limited on where they can be stabled and air quality will not be compromised.
Extremely versatile – three axes of movement for maximum road coverage.

Lightweight GRP construction – suitable in OLE environments.

Bespoke wall or column mounted solutions available – no structural dependency.

Simple and efficient hand-held controller.

Double hood option available for twin exhaust.
Did You Know?
e-fume™ systems can be fully integrated and interfaced with Emeg's safeNet™ Depot Protection System ensuring a safe depot working environment is maintained.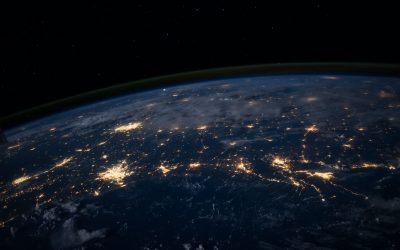 As Gold Sponsors of Middle East Rail 2022 in Abu Dhabi, we were given the opportunity to present our thoughts on 'Why global rail operators need to harness disruptive tech'. Our short webinar presentation is so full of insights and valuable takeaways about cloud...
read more