Turnkey Rail Depot Systems
Emeg rail depot solutions offer a one-stop-shop for rail owners and operators – from initial consultancy and feasibility studies through to design, supply, installation and ongoing preventive and reactive maintenance.
Continually striving to be the contractor of choice, we pride ourselves on our integrity, flexibility and delivery of quality schemes. With an enviable reputation for safety and setting the standard for others to follow, our philosophy is 'Do it once, do it right'.
Emeg has the in-house ability to provide complete turnkey packages for all rail depot systems, a few of which are listed below.
e-wash™ – Carriage Wash Machines (CWM)
Emeg has many years of experience in the design, build & installation of Train Wash Plants. We can provide 'Brush or Flail' wash plants, tailored to suit depot operational requirements.
With our experienced knowledge in the Train Wash market, we guarantee our machines meet today's railway cleaning standard. We provide consultancy to guarantee the best solution for your needs and depot operation.
New flail cleaning technology for today's modern fleet. Giving your trains that cleaner look and guaranteed extra long-life paint finish.
e-vac™ – Controlled Emission Toilets (CET)
Modern trains are now equipped with toilet retention tanks that can be safely and hygienically emptied each night when they return to the depot via a Controlled Emission Toilet (CET) system.
Emeg has developed a CET system over many years to provide equipment and controls that enable an automated CET procedure. The automated CET system is not only easy to use but also straightforward to operate and provides operators with a clean working environment.
With the CET hoses connected to the train, the operators can simply press the cycle start buttons in any order and the system will perform the CET cycle including flushing at each unit in the same sequence that the buttons were pressed.
safeNet™ – Depot Protection System (DPS)
Emeg's safeNet™ Depot Protection System (DPS) is a flexible, user friendly, intelligent network distribution system, protecting all depot staff and visitors.
Our safeNet™ DPS can interface with existing systems without the need for total replacement.
safeNet™ ensures rail vehicle movements in and out of depots are controlled with no risk to depot staff.
e-mix™ – Intelligent Liquid Mixing
Due to the stricter emissions controls that have been implemented throughout Europe, some diesel trains are now opting to use an emission reduction solution (ERS) that converts the harmful exhaust gases into nitrogen and water.
Adblue is the trade name for an ERS and is sometimes referred to as DEF. It is not classed as dangerous but the urea solution is very polluting to surface water and groundwater which may poison and kill wildlife.
e-fuel™ – Fuel Storage & Dispensing
Emeg has the capability to design build and maintain complete fuel storage and dispensing systems.
Each design takes into consideration not only the client requirements and Network Rail standards, but also the environmental hazards the system presents as each system must comply with the Pollution Prevention and Control Act 1999.
Automatic Sanding Systems
Sanding systems are used in rail vehicles to improve the friction between the wheel and track and each car is equipped with a sand box.
Emeg has the capability to design, build and maintain depot specific automatic sanding systems that are used by rail depots to fill the sanding boxes on their rolling stock.
e-shore™ – Shore Supplies
Emeg has been designing, installing and maintaining Shore Supply systems for over 20 years and has numerous reference sites.
The reason Shore Supply systems are required in the first instance is that when there is a requirement to stable diesel trains overnight at a depot for servicing, then once the train has been serviced and has been through the carriage washing machine it has to be stabled in the sidings to enable the depots cleaning staff to clean the inside of the train.
e-fume™ – Intelligent Exhaust Fume Extraction Arm System
Emeg e-fume™ is the versatile and efficient clean depot ventilation solution to remove harmful diesel exhaust fumes from engines at the source, improve the working environment and safeguard the workforce from unnecessary inhalation.
Features & Benefits
HSG258 & HSG187 compliant.

Extremely versatile – three axes of movement for maximum road coverage.

Low toxicity composite moulded GRP to BS EN 45545 HL3 standards.

Lightweight GRP construction – suitable in OLE environments.

Bespoke wall or column mounted solutions available – no structural dependency.

Simple and efficient hand-held controller.

Double hood option available for twin exhaust.
e-pure™ – Air Purifiers & Ventilation Units
Indoor air quality (IAQ) in rail depots and buildings (offices, MDUs, TMDs, LMDs, DMUs, stations, canteens, shops, etc.) is directly related to people's health, productivity and comfort. Proper ventilation is the key to high-quality indoor air.
Emeg are dedicated to providing excellent indoor air quality within the rail industry both in administration facilities and depot shed buildings. Our e-pure™ solution comprises standalone air purification equipment, portable air purifiers and commercial purification and ventilation units.
e-jet™ – Depot Heating & Cooling
The e-jet™ range is specifically designed for large buildings with high ceilings such as railway depots, train stations, commuter terminals, siding sheds and factories. Their innovative multi-directional design induces movement in the air around the unit ensuring warm or cool air is distributed evenly throughout the room. As a result, they are not only more effective than conventional products they are also more efficient, delivering energy savings of up to 15% compared to traditional products.
e-scan™ – Smart Laser Scanning for BIM & 3D Modelling
Our laser scanning equipment generates a point cloud model from data captured at a real-world location. This model can be used for surveys or to create records of sites that have no plans or plans which are inaccurate. Emeg's e-scan™ is far more accurate, quicker and more detailed than a surveyor attending the site and creating drawings based on markups and measurements.
Cleaning Products & Lighting Solutions
Emeg are proud to partner with Crous Chemicals and LECM UK to bring you the most advanced chemical solutions to help protect your rail fleet through all weather conditions. With a comprehensive range of cleaning agents, Crous Group is the one-stop-shop for preserving the value of your rail fleet.
We have also partnered with Crous LED to supply custom-made lighting to your exact specifications. Our energy-efficient lighting solutions are maintenance-free and can be installed in depots and other buildings as well as on board rail vehicles.
Ancillary Products
We are pleased to be able to supply an ever-growing inventory of valves, strainers, solenoids, actuators and gauges. We can also provide a range of macerators and grinders with an extremely tough design, combined with a flexible internal component configuration. Myriad design options and accessories mean you can create YOUR shredder without breaking the bank.
depotCONNECT® – Smart Rail Integration Solution
depotCONNECT® is our patented, user-friendly smart integration solution that brings together all of our rail systems via a secure communication platform for data logging, analytics and system monitoring & optimisation. Track planned/predictive maintenance, power consumption, fault alarms, tank levels, operator activity, RFiD, servicing, run-time processes and any other depot activity for greater efficiency and productivity, reduced system downtime and a more transparent audit trail.
Plan Your Depot Today!
For a free, no-obligation discussion about your rail depot requirements and how our bespoke, turnkey solutions can be tailored and combined to meet your specific needs, speak to our rail experts today.
Rail Depot Systems Case Studies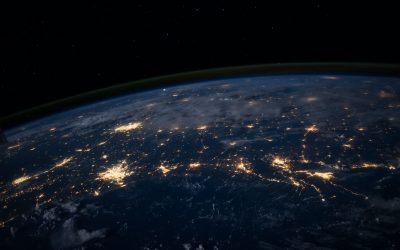 As Gold Sponsors of Middle East Rail 2022 in Abu Dhabi, we were given the opportunity to present our thoughts on 'Why global rail operators need to harness disruptive tech'. Our short webinar presentation is so full of insights and valuable takeaways about cloud...
read more