safeNet™ Depot Protection System
Emeg's safeNet™ Depot Protection System (DPS) is a flexible, user-friendly, intelligent network distribution system, protecting all depot staff and visitors. It's also the world's first Network Rail PADS-approved, SIL2-compliant DPS with facial recognition technology!
safeNet™ DPS can interface with existing DPS systems without the need for total replacement.
safeNet™ ensures rail vehicle movements in and out of depots are controlled with no risk to depot staff.
An Industry-Leading DPS with Facial Recognition Technology
Our safeNet™ Depot Protection Systems (DPS) can interface with existing and new equipment such as other intelligent systems, including Emeg's CWM, CET and fuelling solutions and/or depot equipment such as cranes, jacks, gantries, OLE, etc.
Unlike other Depot Protection System (DPS) providers, Emeg's safeNet™ DPS can be configured to operate exactly in accordance with specific depot operating procedures and practices, provided always that the resulting system is a safe solution. The flexibility of Emeg's safeNet™ Depot Protection System (DPS) provides the end-user with the opportunity to have a bespoke system that is tailored to meet the precise needs of the depot facility.
The safeNet™ Depot Protection System (DPS) has been designed for ease of operation. The procedure for maintenance staff, cleaners and the like to log on and off a road in order to gain access takes just a few minutes of training. It is not even necessary for the staff to be able to read as safe logging on and off can be achieved using the coloured indicators. Emeg's safeNet™ DPS is designed to enable operatives to conduct train maintenance in a safe environment.
A Complete Turnkey DPS Solution
Emeg offers a full turnkey solution from initial design concept to full installation, maintenance and spares provision.
Network distribution system w/ remote monitoring.
HMI c/w touch screen technology in maintenance sheds and facial recognition in supervisors' office.
Individual road end panels.
PADS-approved automatic/manual de-railers.
Ground signals for train movement.
Track treadle for train detection.
Status indicators for train movement/isolation.
Flexible and adaptable to existing systems.
Interface with other depot equipment.
Use of personnel data keys.
Low installation & maintenance costs.
Example safeNet™ DPS Screens
safeNet™ DPS Case Studies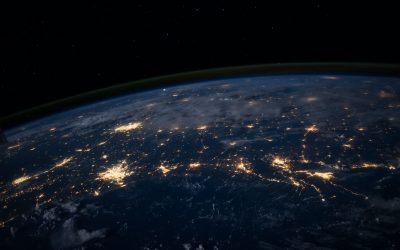 As Gold Sponsors of Middle East Rail 2022 in Abu Dhabi, we were given the opportunity to present our thoughts on 'Why global rail operators need to harness disruptive tech'. Our short webinar presentation is so full of insights and valuable takeaways about cloud...
read more