Buckingham Group Contracting
Depot Protection System (DPS)
Controlled Emission Toilets (CET)
Tanking Water
Automatic Sanding System
Fuel, Oil and Coolant System
Power Points
Electrical Services Distribution Systems
Apron, Sidings, Gantry & Walkway Lighting
Apron Hot & Cold Water Points
Internal and External Lighting Systems
Lighting Controls System
Maintenance Building Extension – M&E Services
Description of Project
The Northern Hub programme was developed to increase capacity, line speed and connectivity throughout the North West of England. Allerton is one of the four Network Rail owned depots to be upgraded and have OLE reinstated in order to facilitate the maintenance of the additional electric rolling stock. The project includes the M&E service associated with an extension to the five road depot shed, Sanding, CET, Fuelling, Oils and Water to the new Serving Apron, external lighting including drivers walkway lighting at the remote Neck.
Design Services Provided
Existing M&E Surveys
Conceptual Design To As Built
LV Distribution
Lighting
Earthing & Bonding
Fuel Dispenser
Fuel, Oil & Coolant System
CET & Tanking Water System
Depot Protection System
Sanding System
Gallery – Click to View Images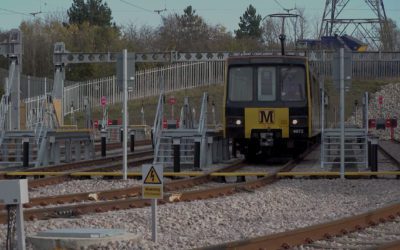 With the existing Nexus Metro depot at Gosforth, North Tyneside undergoing redevelopment works, Howdon needed to be brought online as an additional depot facility quickly and safely.
read more