Wakefield Westgate Station Redevelopment
Buckingham Group Contracting
HV/LV transformed power supply
Isolated Earthing & Bonding systems to new NWR standards
HVAC Services Systems
BMS Control Systems
Electrical Services Distribution Systems
Internal and External Lighting Systems
DALI Lighting Controls System
Self-Contained Emergency Lighting System
Intruder Alarm System
Disabled Refuge System
Piped Services Systems
Fire Protection System
Ventilation and Cooling Systems
Description of Project

The station provides the main line service to Wakefield, lying on the main line between Leeds and Doncaster; Virgin Trains are the train operating company managing station. The station comprises of a new station building, forecourt, road access and drop off and collection areas, a new passenger footbridge forms part of the town's Westgate Key Development Area redevelopment.
Design Services Provided
New Station building with internal & external services to reflect Network Rail's clients expectation
Integration and solutions for all M&E services and associated Telecoms & CIS supplies
Full survey of existing services to allow efficient decommissioning of existing station building services
Coordination of reconstruction works for platforms and partial canopy removal as part of existing station demolition works.
Electrical Services for Footbridge – a single span bridge has been installed between platforms to replace the current footbridge.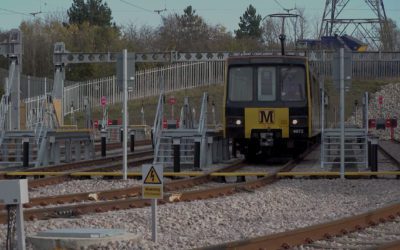 With the existing Nexus Metro depot at Gosforth, North Tyneside undergoing redevelopment works, Howdon needed to be brought online as an additional depot facility quickly and safely.
read more