e-wash™ CWM
Tanking water
Automatic sanding system
e-vac™ Controlled Emission Toilets (CET)
CWM water recycling system
Description of Project
The Northern Hub programme was developed to increase capacity, line speed and connectivity throughout the North West of England. Blackpool is one of the four Network Rail owned depots to be upgraded and have OLE reinstated in order to facilitate the maintenance of the additional electric rolling stock. The project includes the replacement of existing depot services including automatic sanding systems, e-vac™ Controlled Emission Toilets (CET), e-wash™ Carriage Wash Machine (CWM) and tanking water to the new servicing aprons.
Design Services Provided
Conceptual design to 'As Built'
Replacement and upgrade of existing CET
Replacement and upgrade of existing tanking water system
New Carriage Wash Machine c/w CWM plant room and water recycling plant
Automatic distributed sanding system providing booster pump for extended distances
Gallery – Click to View Images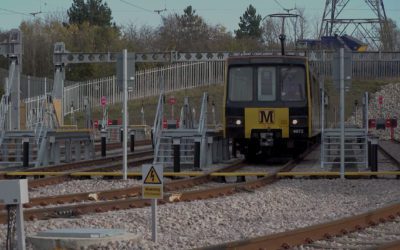 With the existing Nexus Metro depot at Gosforth, North Tyneside undergoing redevelopment works, Howdon needed to be brought online as an additional depot facility quickly and safely.
read more