Etches Park Depot – New Refuelling System
March 2013 - December 2015
400,000ltr Stored Fuel
Automatic Rail & Road Off-Load
Automatic Pollution Prevention
New Fuel Pumps & Pump Room
New Fully Automatic Control System
New Welded Pipework
Provision of Building Works
Seamless Commissioning into Service
Ongoing System Support
Description of Project
Design, supply, install and commissioning of a new refuelling system at Etches Park depot in Derby. The value of this project was £1.15m.
The system included both rail and road off-loading systems, 400,000 litres of new fuel storage, a new fuel pump room, a new fully automatic control system, and new dispensing lines connected to both existing and new fuel dispensers.
As this was a fully operational depot with an ongoing requirement to fuel each night, the commissioning changeover onto the new system had to be staged over many weeks, with all necessary temporary works such that the depot's ability to fully re-fuel each night was not affected in any way.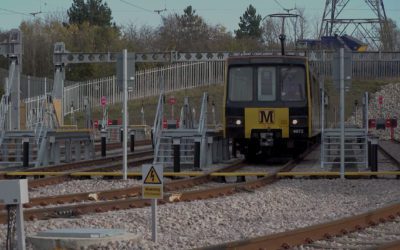 With the existing Nexus Metro depot at Gosforth, North Tyneside undergoing redevelopment works, Howdon needed to be brought online as an additional depot facility quickly and safely.
read more