Issue 5 of Railway News may well have landed on your doormat this week? If it has, you may have seen our article about our recent visit to the prestigious Middle East Rail Expo in Dubai where we were also proud to be Silver Sponsors. If not, we've given a brief summary of our UAE adventure below, or you can read the online version where you'll find our article 'Emeg Group Makes Dubai Debut at Middle East Rail 2021' on pages 149–151.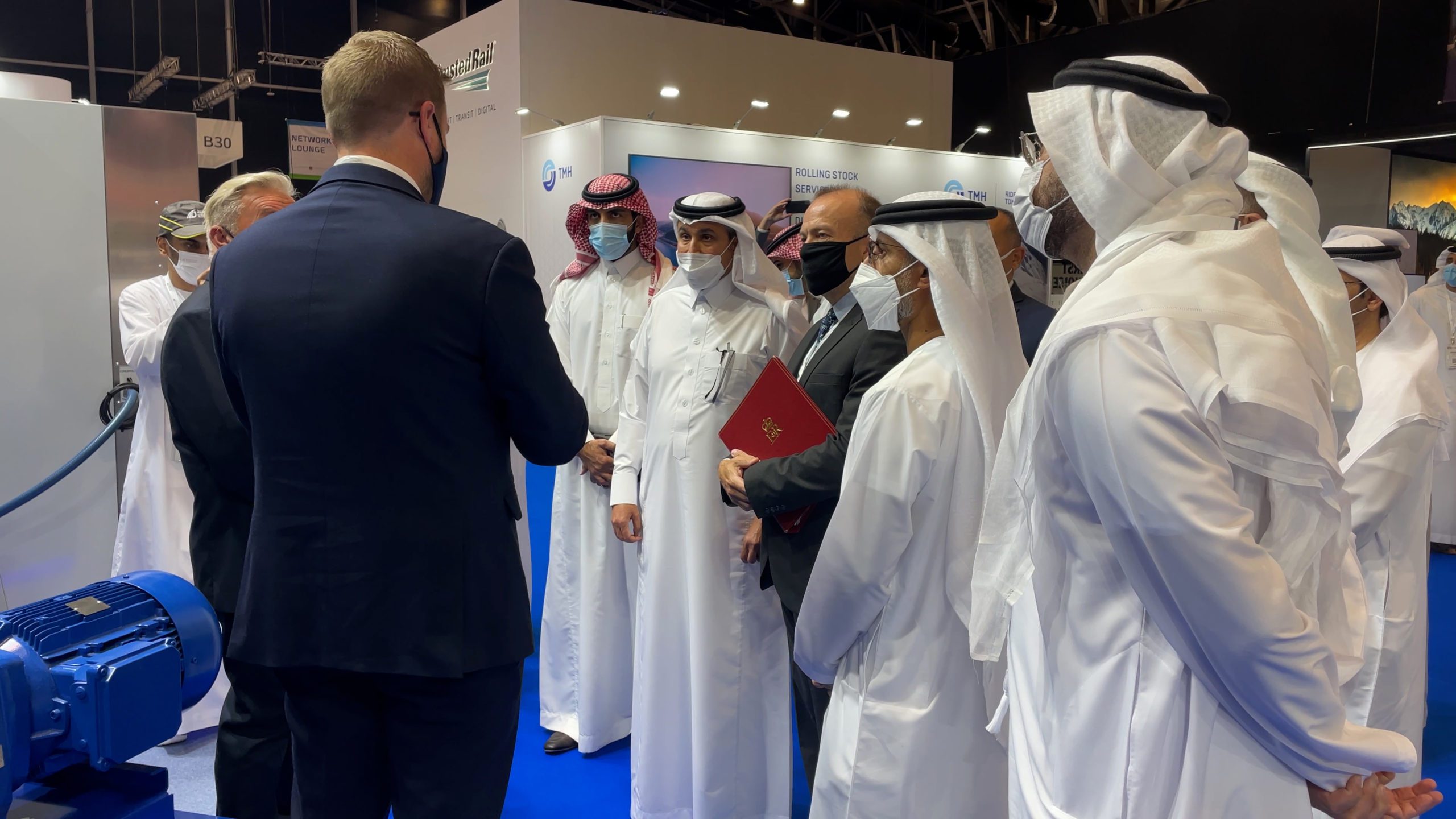 Now in its 15th year, the annual Middle East Rail exhibition and conference is a showcase of the best in rail innovation, technology and strategy from the world's leading companies in the rail sector. We were honoured to host some very special visitors to the stand on day 1 of the show, in the form of H.E. Hassan Mohammed Juma Al Mansouri, Under-Secretary of the Ministry of Energy and Infrastructure in the UAE, accompanied by Christopher Heaton-Harris, the UK's Minister of State for Transport (pictured above).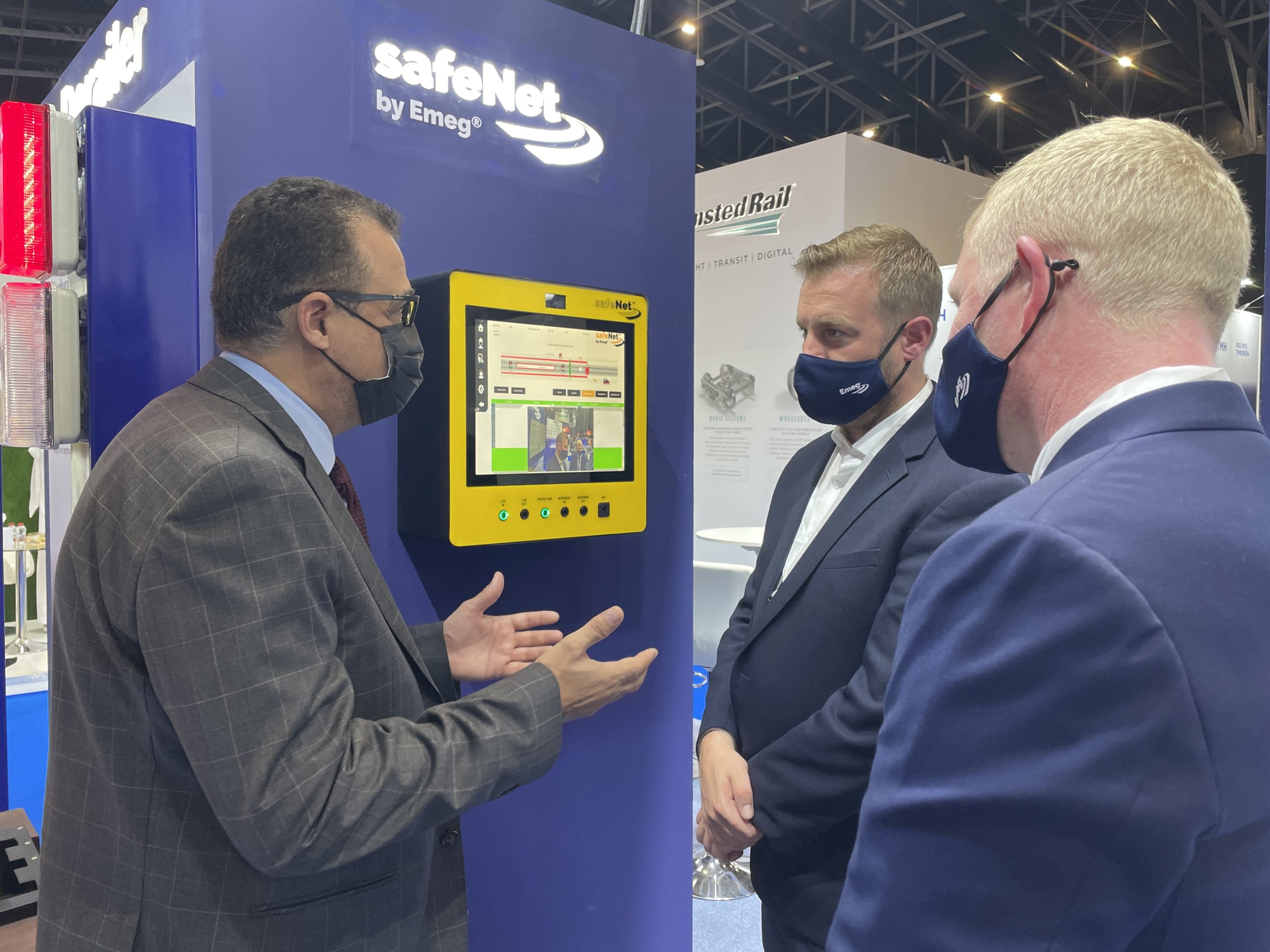 Visitors to our stand could experience Emeg products via live demonstrations, including our industry-leading Depot Protection System (DPS) safeNet™ (with Network Rail PADS-approved automatic derailer assembly and the world's first DPS with integrated facial recognition), e-vac™, e-mix™, e-shore™ and a mobile all-weather wireless totem display. Our time-served sales team and technical representatives were also on hand to answer questions about our specialist, rail-focused services, including design, mechanical, electrical, plumbing, engineering, manufacturing, distribution and maintenance.
You can check out a short 'Emeg at ME Rail 2021' highlights video below…
Our stand was a very popular destination for visitors across the 2 days of the show, particularly regional and international government representatives, who were eager to learn more about Emeg's role in the ongoing Etihad Rail project – the first national freight and passenger railway network connecting the seven emirates of the United Arab Emirates (UAE). The Gulf Cooperation Council (GCC) railway network will connect the UAE with Saudi Arabia, Qatar, Kuwait, Bahrain and Oman and is expected to be ready by 2024.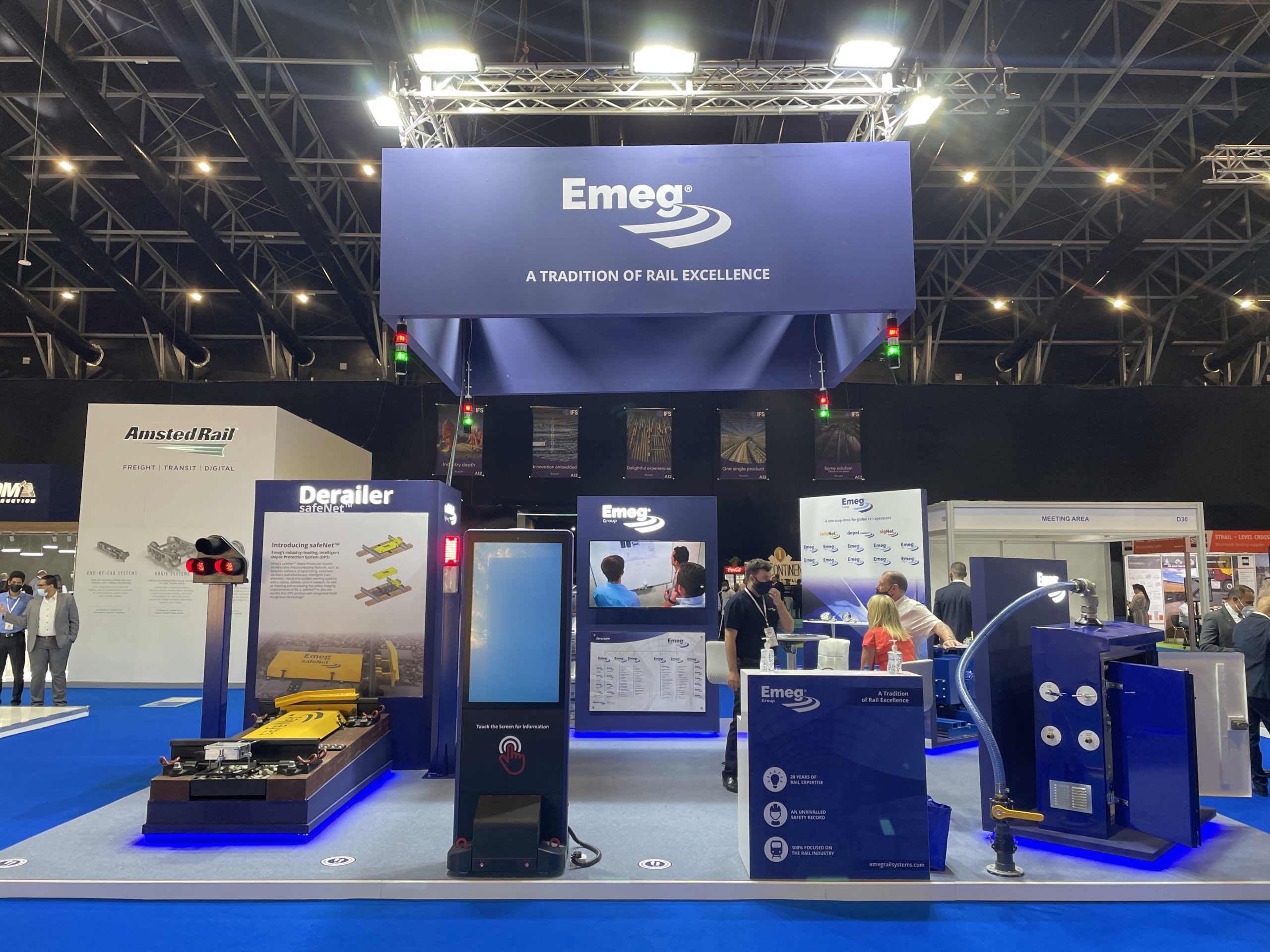 As well as displaying our case study videos for the likes of the Howdon Satellite Depot, Plymouth Laira TMD, Blackpool North TMD and Blackburn King Street Depot, we were very pleased to feature our new Emeg Group corporate video on the big screens dotted around our trade stand – providing visitors with an overview of our products and services, showcasing our new Dubai office, Manchester design office, head office and new manufacturing and distribution centre in Chesterfield, and generally, giving viewers an insight into our company culture and ethos. You can watch it here…
If you'd like to download a PDF version of the article, please click here.
To find out more about how Emeg Group can boost safety, productivity and efficiency on your next rail project, please get in touch with one of our team members today or give us a call on +44 (0)1246 268678 (UK) or +971 04 568 6798 (UAE).