Earlier this year, we were honoured to host a contingent from Saudi Arabia Railways and Meras on a visit to our Chesterfield Head Office and new Manufacturing & Distribution 'Centre of Excellence' also located in Chesterfield.
The SAR team were keen to visit our manufacturing hub as we were carrying out final quality checks before shipping our rail products out to the Al Qurayyat depot in Saudi Arabia. As well as inspecting our e-shore™ Shore Supplies solution, the team were also keen to see a demonstration of safeNet™, our market-leading depot protection system (DPS), with a particular interest in its integrated facial recognition technology – a world-first for DPS products!
Mixing a little business with pleasure, myself and Emeg Rail Systems' General Manager, Martyn Brain, were able to show the SAR team some of the local sights, including the always impressive Chatsworth House (pictured).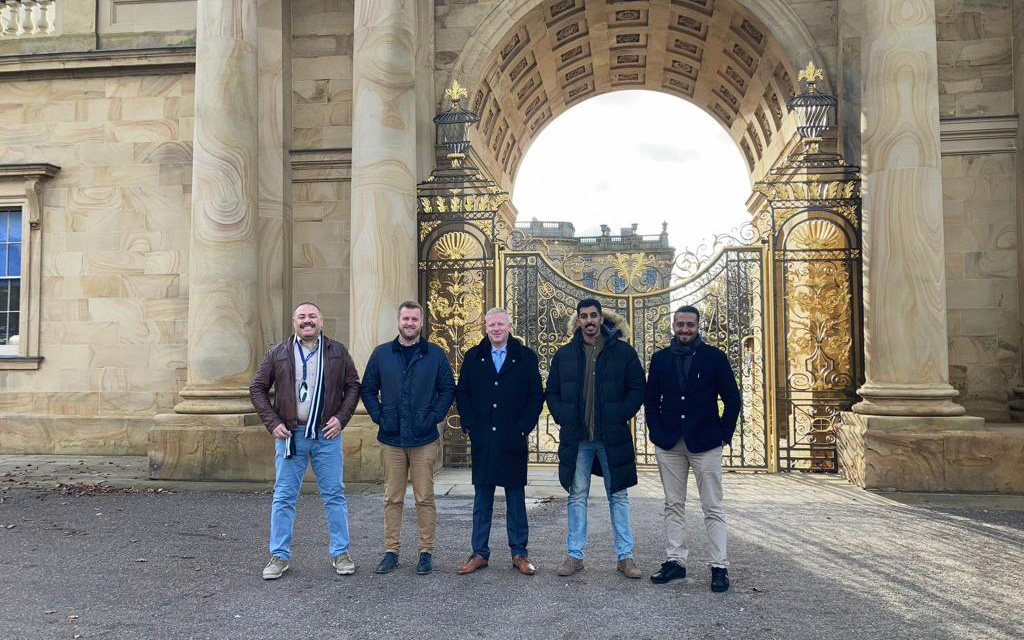 The Riyadh–Qurayyat 1,242km line connects the cities of Riyadh and Qurayyat via Majma'a, Qassim, Hail and Al-Jawf. The line shares infrastructure with the SAR North–South Railway line between Buraidah and Al Nafud. The Al Qurayyat depot plays an important role in the network so it's a real feather in Emeg's cap to have been appointed to work on it.
For further information about our work with Saudi Arabia Railways at the Al Qurayyat depot, any of our other international projects, or our industry-leading depot solutions, please get in touch.